UN Human Rights Chief Accuses Hamas and Israel of War Crimes in Gaza Conflict
The UN's human rights chief, Volker Türk, has declared that both Hamas and Israel have committed war crimes during the past month in the ongoing Gaza conflict. Türk called for an immediate ceasefire to facilitate aid deliveries to Gaza, the release of hostages held by Hamas, and efforts towards ending the occupation.
The conflict erupted on October 7 when Hamas launched attacks, resulting in casualties and hostages. Israel responded with a widespread campaign targeting Hamas positions in the Gaza Strip. The situation has led to a humanitarian crisis, with thousands fleeing the violence and facing shortages of essential supplies.
Türk criticized both sides for their actions, condemning the atrocities committed by Palestinian armed groups and Israel's collective punishment of Palestinian civilians, including forced evacuations. He emphasized that these actions amount to war crimes.
The UN and aid organizations stress the urgency of a ceasefire to allow for the safe delivery of humanitarian aid, as well as to address the dire conditions in Gaza's medical facilities. The situation is described as a "living nightmare" for the millions of people affected by the conflict.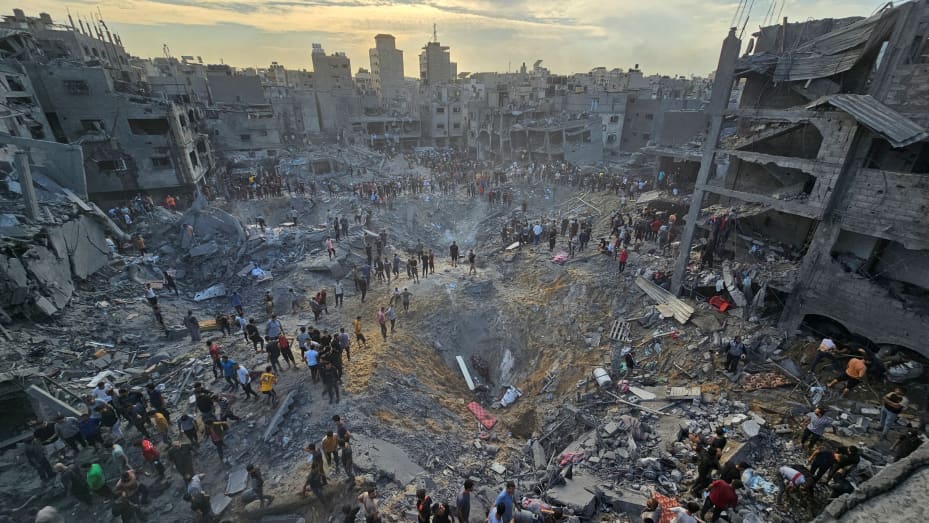 International pressure has mounted for a resolution, with a conference convened by French President Emmanuel Macron to boost aid for the Palestinians. However, Israel is absent from the meeting, and the United States has sent low-level representation.
There are concerns that it could escalate and further destabilize the region. The Israeli military defends its actions, asserting that they adhere to international law and aim to minimize civilian casualties.
The death toll continues to rise, with thousands of casualties, including a significant number of women and children. The UN has called for immediate action to end the suffering and seek a durable resolution to the conflict.