THE ROLE OF BASKETBALL IN SOUTH SUDAN.
It might seem farfetched, but it is not. Basketball is one of the top sports being played in the country of South Sudan. South Sudan has been through challenges that have made the young nation humble itself in the face of the world. Losing its credibility and trust among its peer states.
Who knew after 12 years from gaining its independence that Basketball will be one of the factors that brings the country together. Basketball greats have a role that has played a huge influence on the youths of South Sudan, the youths of South Sudan are the future of the nation be it that you reside in Africa, Europe, Asia, North America, South America and Australia. Why? you might ask. All Youths around the world have a role to renew, refresh and maintain the current status of our society, that includes leadership, innovation, skills, technology.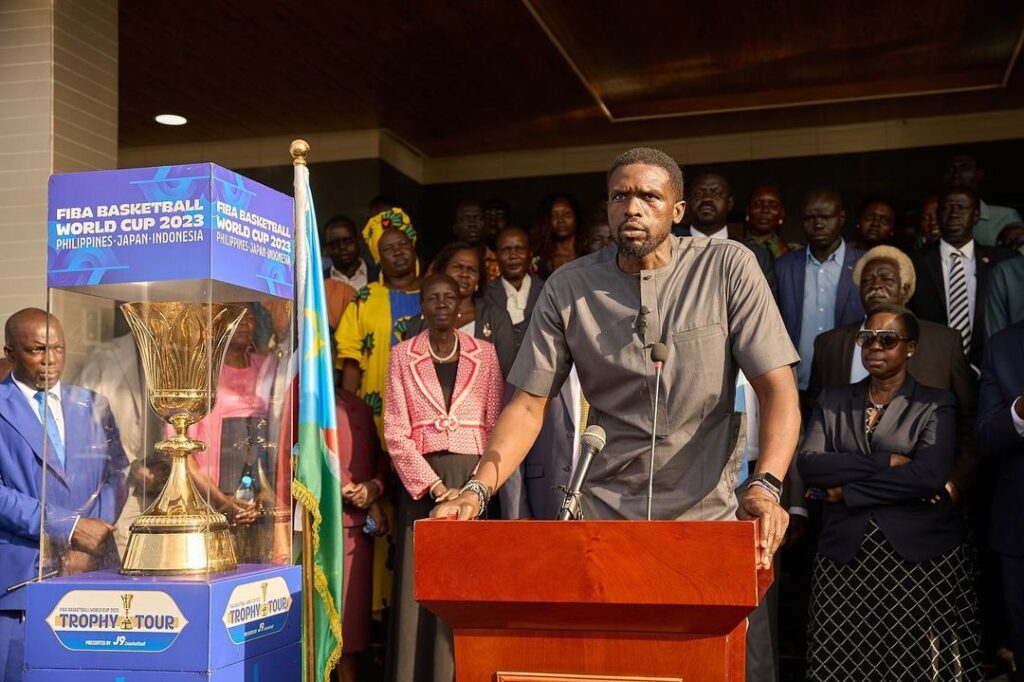 Luol Deng the president of the South Sudan Basketball Federation has made it his prime responsibility to enable South Sudan to be able to compete on a higher level. A senior basketball analyst in the country says " What Luol has done since retiring from the sport we all love has been incredible, and he has to be shown more love and appreciation, for uniting the country. When the boys go and compete in the Fiba World Cup 2023 they will not only have all the eyes of South Sudanese on them but Africa as a whole will look upon them with great joy. "
South Sudan will compete in the Fiba World Cup that is to be held in the Philippines, Japan and Indonesia from August 25 to September 10. Less than a month to go and excitement and optimism is the mode of the day.