The Philippines call on China to Act responsibly and with Prudency
The Philippine Coast Guard (PCG) strongly condemns the Chinese Coast Guard's (CCG) risky movements and illegal deployment of water cannons on PCG vessels.
A big Chinese Coast Guard ship was filmed splashing a much smaller Philippine boat that was attempting to supply supplies to a garrison of Philippine marines on Second Thomas Shoal.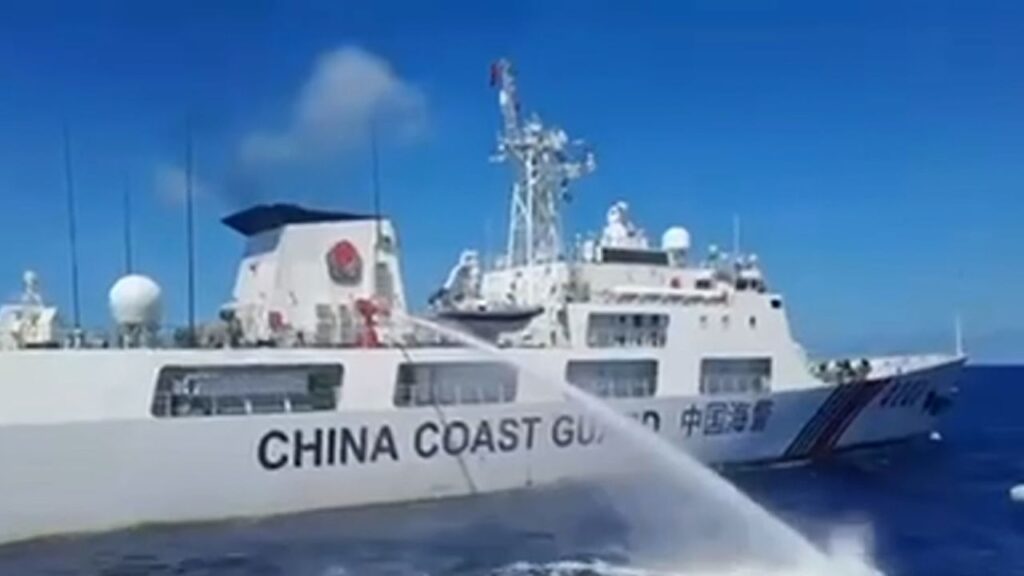 Previously, the Philippine Coast Guard accused its Chinese counterpart of unsafe movements that could have resulted in a collision during a resupply mission on Ayungin Shoal as well.
China's action came after parliament unanimously passed a resolution last week criticizing China's continuous harassment of Filipino fishermen and incursions into contested waters.
Commodore Jay Tarriela, the West Philippine Sea coast guard spokesperson, urged the China Coast Guard to exercise restraint, respect the Philippines' sovereign rights in its exclusive economic zone and continental shelf, refrain from impeding freedom of navigation, and take appropriate action against those involved in this illegal incident. He also demanded that Beijing "cease all illegal activities within the maritime zones of the Philippines."
"We call on the China Coast Guard and the Central Military Commission to act with prudence and responsibility in their actions to prevent miscalculations and accidents that will endanger people's lives," said armed forces spokesperson Col. Medel Aguilar.
He also reported that the supply PCG boat was unable to discharge its supplies, causing the mission to be unsuccessful.
According to the US State Department, the Chinese ships obviously interfered with the Philippines' "lawful exercise of high seas freedom of navigation."
"The United States called on the PRC to comply with the arbitral ruling as well as to respect freedom of navigation – a right to which all states are entitled," the department said late Saturday in a statement.
The encounter resulted with no injuries, despite the fact that territorial conflicts are common in the South China Sea.