The 2023 Kenya Certificate of Secondary Education Examinations Kick Off
The 2023 Kenya Certificate of Secondary Education (KCSE) examinations have officially commenced, with over 900,000 candidates set to sit for the tests. The examinations, which began early Monday morning, saw officials from the Ministry of Education overseeing the distribution of exam materials across various collection centers nationwide.
Education Cabinet Secretary Ezekiel Machogu assured the public that the government had taken extensive measures to safeguard the integrity of the exams, vowing to take strict action against any attempts to compromise them. One such measure is the introduction of a double collection of examination papers to deter early exposure.
The KCSE examinations will span from November 6 to November 24, covering a range of subjects including Chemistry, English, Mathematics, and Kiswahili, among others. The government has emphasized its commitment to ensuring the credibility of the exams and has deployed a multi-agency team, involving over 60,000 police officers, to oversee the process.
Basic Education Principal Secretary Belio Kipsang urged all stakeholders involved in the administration of the exams to uphold integrity, emphasizing the need to build trust in the examination system.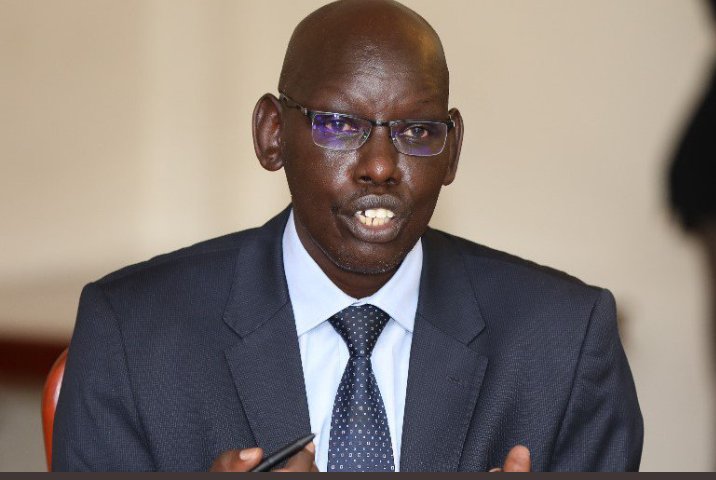 He acknowledged that the increased frequency of paper collection might be challenging for exam center managers but stated that it was a necessary step to curb early exposure.
In addition to the KCSE exams, the Kenya Primary School Education Assessment (KAPSEA) exams are also underway, marking the second cohort of candidates to be evaluated under the Competency-Based Curriculum. The government has implemented various measures, including the deployment of 223,223 teachers as supervisors and invigilators, to ensure the smooth conduct of both the KCSE and KAPSEA exams.
Officials have also expressed readiness to address any challenges posed by adverse weather conditions, such as heavy rains, to ensure the timely delivery of examination papers. The KCSE examinations are set to conclude with Physics practicals on November 24.
As the last cohort to undergo the 8-4-4 curriculum, the 1.4 million candidates writing the KCPE exams this year mark a transition towards the Competency-Based Curriculum, aimed at providing a more holistic approach to education.
The government remains resolute in its commitment to maintaining the integrity and credibility of the assessment process, sending a strong message against any form of exam malpractice.