Spain Women Claim their First World Cup Trophy in Sydney Australia
Spain defeated England 1-0 on Sunday, with Real Madrid defender Olga Carmona scoring the game's only goal in the first half to give Spain their first medal of the FIFA Women's World Cup.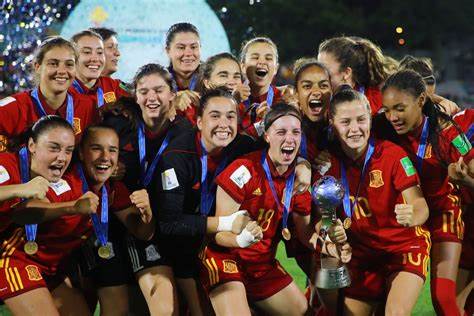 With the women's team victory, Spain became the second nation after Germany to win both the men's and women's World Cup trophies. Spain's men's team won the men's World Cup trophy in 2010.
At Sydney's Accor Stadium in Australia, England and Spain, who were both competing in their first-ever final, did not let spectators down as they provided an exciting match.
The match's player of the match, Carmona, said Spanish state station TVE, "We suffered, it was a difficult match, but we always thought we were going to make it."
Spain had 58% of the ball in both half, outran the opposition with five shots on goal, and dominated possession.
In the 29th minute, Carmona's left-footed shot went just out of reach of diving England goalkeeper Mary Earps and into the far corner of the net.
Jenni Hermoso's penalty effort was saved by Earps in the 68th minute as she anticipated the situation brilliantly and dove to her left. Spain had a chance to extend their lead at that point.
The Spanish players gathered up in front of their goal at the final whistle.
Spain wasn't able to break into the top 10 until 2021, and up until this month, they had never prevailed in a knockout round at a major competition.
Carmona became the first player since Carli Lloyd in 2015 to score in both the semifinal and final of a World Cup when she scored the game-winning goal in the 89th minute of Spain's 2-1 semifinal triumph over Sweden.
Despite a player near-mutiny last year, Spain prevailed. In addition to demanding a more professional environment, 15 players stated they were leaving the national squad for mental health reasons.