Snoop Dogg Announces Surprising Decision to Quit Smoking Marijuana
In the wake of Snoop Dogg's surprising announcement to quit smoking marijuana, speculation and reactions continue to ripple across social media. The renowned rapper, known for his advocacy and association with cannabis, has left fans questioning the authenticity of his decision and its potential implications.
The 52-year-old hip-hop star did not specify whether he's quitting all forms of smoking or if this decision is part of a larger campaign. Snoop's public image has long been intertwined with his love for marijuana, and he even owns a cannabis brand, Death Row Cannabis.
The statement read, "After much consideration & conversation with my family, I've decided to give up smoke. Please respect my privacy at this time." Fans on social media expressed skepticism, with some speculating that this could be a marketing stunt for his cannabis company, Leafs by Snoop.
Snoop's announcement comes after previous comments about reducing his marijuana usage for the sake of his children and grandchildren. However, the rapper has a history of announcing sobriety that didn't last, as seen in 2002 when he claimed to quit for good but later relapsed.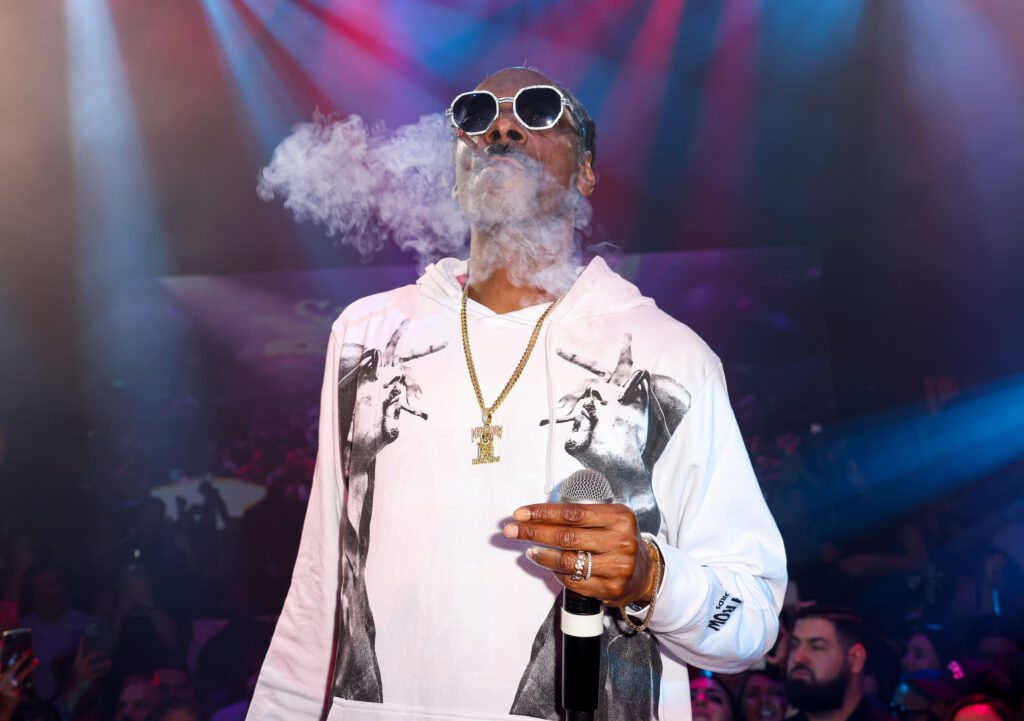 Snoop's announcement, made on his Instagram and X accounts, has drawn mixed responses from his followers. Some remain skeptical, suggesting that this could be a strategic move, possibly tied to a new venture or marketing campaign for his cannabis brand. Others, however, have lauded Snoop for taking a step towards sobriety and health.
The rapper's history with marijuana has been well-documented, with lyrics, interviews, and even business ventures reflecting his deep connection to the substance. Snoop's influence extends beyond music, as he holds a prominent position in the cannabis industry, owning the brand Leafs by Snoop and collaborating on various cannabis-infused products.
Fans pointed out that Snoop has previously declared intentions to quit smoking, only to backtrack on those decisions. Despite this, some are expressing support for the rapper's purported journey towards sobriety, citing personal health experiences and commending him for the bold move.
The timing of Snoop's announcement, just weeks after the release of a collaboration with celebrity chef Martha Stewart on 'Best Bud Bags,' has sparked curiosity. Some followers believe this could be part of a larger marketing strategy, potentially involving the promotion of alternative cannabis products such as vapes or edibles.
As the news continues to circulate, representatives for Snoop Dogg have not yet provided any official statements or clarification on the matter. Whether this announcement marks a genuine lifestyle change for the rapper or a clever marketing ploy remains uncertain. In the coming days, fans and the public will likely be awaiting further developments to shed light on the motivations behind Snoop Dogg's unexpected decision to give up smoking.