Palestine Activist Ahed Tamimi Arrested as UN and Humanitarian Organizations Call for Immediate Ceasefire
Palestinian activist Ahed Tamimi has been arrested by Israeli forces on charges of inciting terrorism. Tamimi's arrest follows a series of overnight raids and fighting in the occupied West Bank.
18 UN and humanitarian organizations have issued a joint statement urging an "immediate humanitarian ceasefire." The statement comes amidst escalating violence that has claimed thousands of lives on both sides.
Since October 7, Israeli attacks on Gaza and the occupied West Bank have resulted in the tragic loss of at least 9,922 Palestinian lives. In a retaliatory move, Hamas's attack on Israel led to over 1,400 casualties. Israeli forces have encircled Gaza City, intensifying their operations in the Gaza Strip.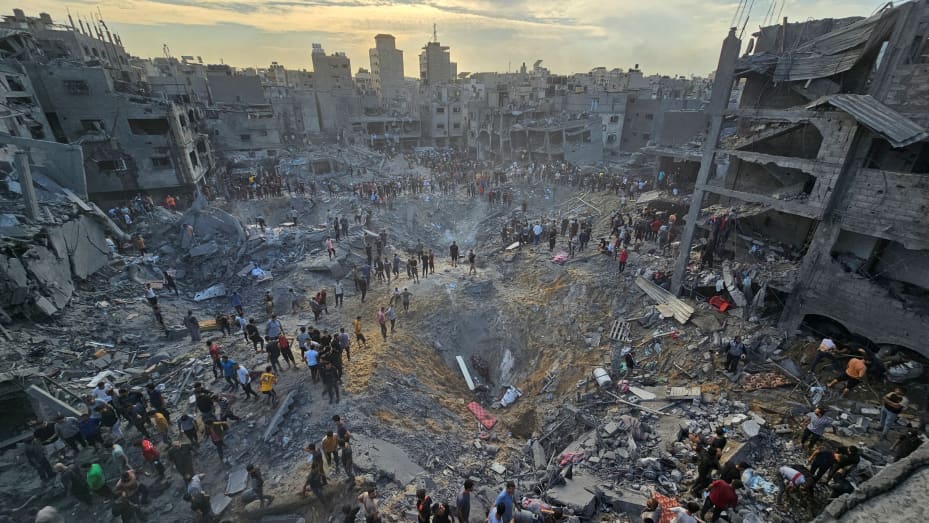 Israeli military spokesperson, Rear Adm. Daniel Hagari, confirmed a major offensive targeting terrorist infrastructure above and below ground. The northern and southern parts of Gaza have been divided, and an imminent entry into Gaza City is expected.
The toll on Palestinian lives continues to rise, with more than 9,700 casualties, including over 4,000 children. In the occupied West Bank, violence and Israeli raids have claimed over 140 lives. Iranian President Ebrahim Raisi has accused the United States of encouraging Israel's actions in Gaza, further heightening tensions.
Efforts for a ceasefire face resistance from Israel, which demands the release of all hostages held by Hamas as a precondition. The UN's major humanitarian agencies, along with international charities, have jointly called for an immediate humanitarian ceasefire, condemning the dire situation as "unacceptable."
The conflict has led to widespread displacement, with over 1.5 million people displaced in Gaza. The international community, including the U.S., is calling for an end to Israel's bombardment. However, Israeli Prime Minister Benjamin Netanyahu remains steadfast in rejecting calls for a ceasefire, facing growing pressure at home.
UN agencies report that 88 UNRWA staff have lost their lives in Gaza, marking the highest number of UN fatalities recorded in a single conflict. Jordan has airdropped medical aid to a hospital in Gaza, while the Bank of Israel has initiated a program to provide low-interest loans to small businesses affected by the conflict.
Despite communications blackouts imposed by Israel, gradual restoration is underway. The situation remains fluid, and international efforts are underway to broker a ceasefire and alleviate the suffering of civilians caught in the crossfire.
Secretary of State Antony Blinken's visits to the region seek to contain the crisis and prevent a wider war in the Middle East. The international community continues to call for a swift end to the violence and a return to stability in the region.