Nigeria's Super Eagles Stun Hosts Australia
Nigeria scored two goals in the second half to overcome Australia and defeat the co-hosts of the Women's World Cup to earn one of their biggest victories ever.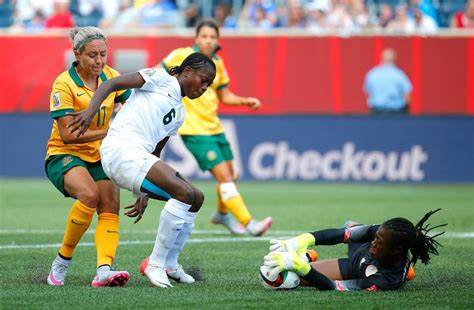 A win would have guaranteed 10th-ranked Australia a spot in the knockout rounds.
In the first minute of stoppage time in the first half, Emily van Egmond gave Australia the lead but Uchenna Kanu of Nigeria swiftly leveled the score before halftime.
Australia's Kennedy scored in the tenth minute of extra time to offer Australia a last-ditch chance, but Nigeria held on to overcome the home team.
Nigeria now shares group B's top spot with Canada thanks to the victory. With one point more than Australia, both teams have four points after two games.
Australia sit a point behind the Olympic champions Canada. Who they will face in Melbourne in a must-win match.
In their final group game, the 11-time African Women's champion will face Ireland, who have been eliminated.
Randy Waldrum, the head coach of Nigeria, exclaimed, "I'm really proud of them. "I reminded them after the game that no one else had faith in us but us. Together, we had the conviction that we could achieve great things, and they achieved just that.
In Brisbane Stadium on Thursday, a crowd of close to 50,000 spectators arrived to watch the thrilling game.