Liverpool Triumphs in Record-Breaking Anfield Streak
Liverpool continued their stellar form at Anfield, securing a record-breaking start to the season with a commanding 3-0 victory over Nottingham Forest. The Reds have won all eight home games across competitions, notching up an impressive 24 goals while conceding just four.
Jurgen Klopp's side demonstrated resilience in the face of adversity, with each of their starting forwards finding the net.
The victory was achieved under the shadow of a deeply distressing situation, as it emerged that Luis Diaz's parents had been kidnapped in his native Colombia. Diaz's mother has been rescued, but his father remains missing.
Klopp described it as the "most difficult circumstance" he has ever worked in. Diogo Jota, who replaced Diaz in the line-up, paid tribute by holding up a 'Diaz 7' shirt after scoring the opener.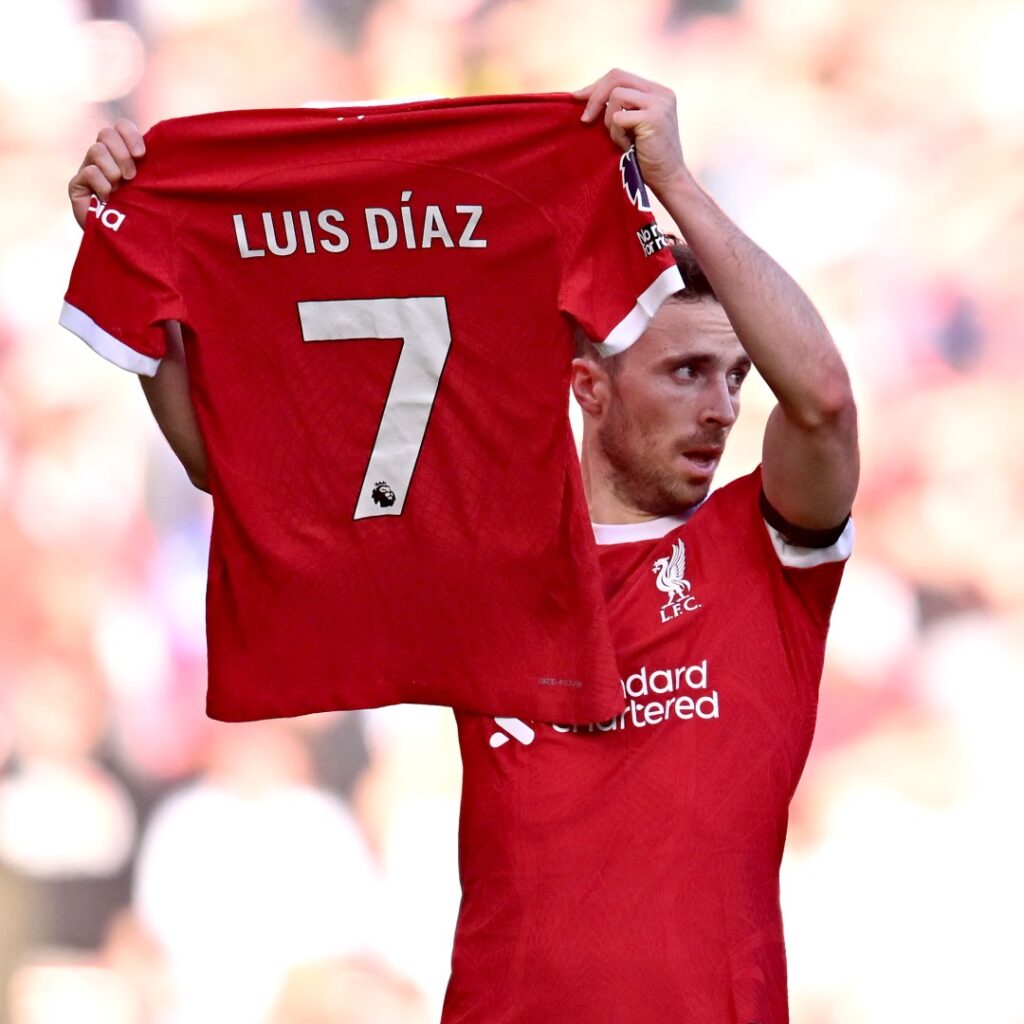 "The best thing we could do for our brother was that we win the game and distract him a little bit maybe, all the rest was super special in the most negative understanding," Klopp remarked. The entire team rallied to support Diaz, showcasing a heartening display of solidarity.
Liverpool's dominance was evident, with Jota's opener followed by a well-worked second from Darwin Nunez. Mohamed Salah sealed the victory, becoming only the third player in Liverpool's history to score in each of the opening five home league matches of a season.
This triumph cements Liverpool's best start at home in 38 years, even with Anfield operating at reduced capacity. Klopp's side now sits fourth in the table, just three points behind leaders Tottenham.
Meanwhile, a major search operation is underway in Colombia for Diaz's missing father, with authorities offering a £40,000 reward for information leading to his rescue. More than 120 soldiers, along with police, are involved in the search efforts.
The entire Liverpool community stands in solidarity with Diaz and his family, hoping for a swift and safe resolution to this distressing situation. The player's welfare remains the immediate priority for the club. Klopp dedicated the victory to Diaz, emphasizing that they had won "for our brother."