KIIR TO FORCE BORDER CONTROL WITH SUDAN.
South Sudan President Salva Kiir has guided state lead representatives to force tight cross-line control with Sudan to keep up with the rule of law.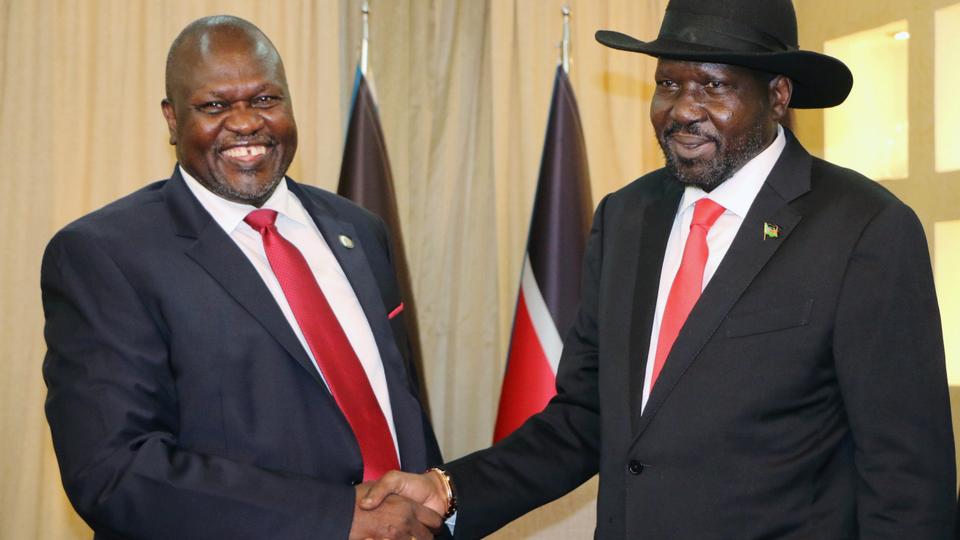 The South Sudanese pioneer gave the order at a gathering with the representative legislative leader of Western Bahr el Ghazal State, Zakaria Joseph Garang on Thursday.
Garang was in Juba to brief the president on the security circumstance in the state.
During the gathering, President Kiir communicated worries that uncontrolled developments could be taken advantage of by bad powers as places of refuge and cause destruction inside or with the adjoining nations imparting chief lines to Sudan and South Sudan.
"His Excellency, the president exhorted on keeping up with tight boundary control and coordinated close coordination and collaboration with all establishments of government to guarantee our lines are not invaded and taken advantage of for negative exercises to sabotage security and tranquility of any adjoining country, particularly Sudan which is encountering a trial of flexibility of the state," made sense of Garang.
The representative lead representative said Kiir likewise spoke to the local and global local area as well as the cordial nations to focus on a re-visitation of harmony in Sudan.
Western Bahr el Ghazal is one of the states in South Sudan what offer direct boundaries with Sudan toward the north, Focal African Republic (Vehicle) toward the west, the Majority rule Republic of Congo (DRC) toward the south and Uganda toward the southeast.
He said state specialists keep on getting returnees escaping the conflict in Sudan.
"I informed him [Kiir] that the state keeps on getting returnees and exiles from Sudan. The people who have places around or towns return to their places straightforwardly. Some are new on the grounds that they are individuals getting back to South Sudan interestingly beginning around 2011. Some of them were brought into the world in Sudan since Sudan was one nation and they didn't get back to their tribal homes after severance," he said.
Garang said land is being designated to returnees for combination into networks.
He said Kiir encouraged them to intently work with all security organs to keep up with the rule of law through legitimate observing and the executives of cross-line developments.
The contention since April 15 between Sudan's military and Quick Help Powers (RSF) has killed almost 3,000 regular citizens and uprooted north of 3 million, the Assembled Countries said. Up to 25 million individuals in Sudan allegedly need compassionate guide and assurance.