Intensifying Conflict in Gaza: Thousands Dead, Calls for Humanitarian Pause
Israeli forces and Palestinian fighters continue to clash in northern Gaza and Gaza City, with a barrage of attacks striking the besieged enclave. The conflict, now in its 26th day, has become the bloodiest in the region, claiming over 9,000 lives, including 7,326 Palestinians and more than 1,400 Israeli citizens.
Israeli forces have employed airstrikes from land, sea, and air, demolishing entire neighborhoods and prompting a mass exodus of over half of Gaza's 2.3 million population from their homes. More than 3,700 Palestinian children have lost their lives in the 25 days of fighting, while resources such as food, water, and fuel are running dangerously low.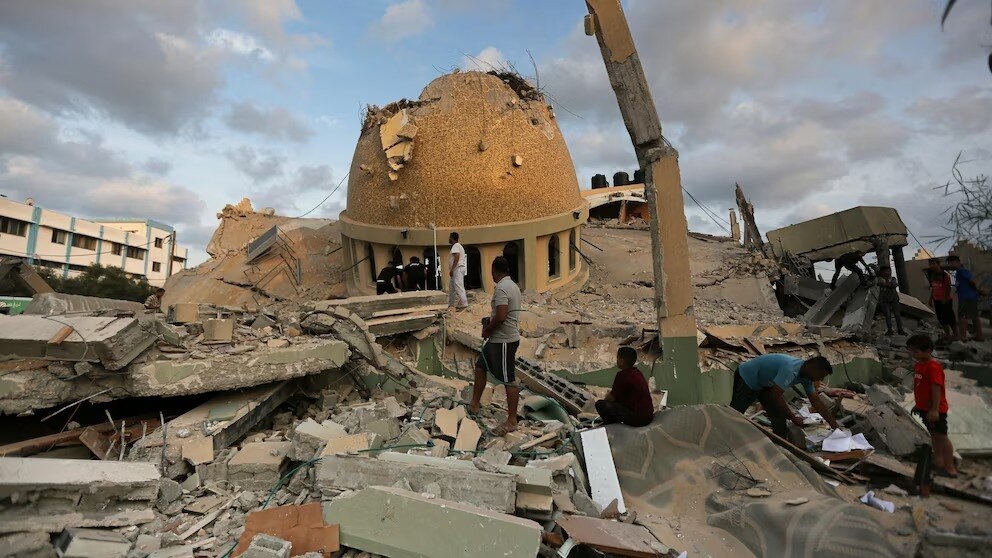 Amid the devastating impact on civilians, diplomatic efforts are underway to alleviate the humanitarian crisis. U.S. President Joe Biden has suggested a humanitarian "pause" in the conflict, aimed at aiding civilians and potentially facilitating the release of hostages held in Gaza.
Arab mediators, in coordination with the U.S., are intensifying their efforts to ease the siege on the Hamas-ruled enclave.
However, Israeli Prime Minister Benjamin Netanyahu has expressed reluctance towards a ceasefire, emphasizing the nation's resolve to end Hamas' rule over Gaza and dismantle its military capabilities.
International concern has grown over the scale of casualties and destruction, with the United Nations human rights office expressing "serious concerns that these are disproportionate attacks that could amount to war crimes."
As the conflict rages on, the situation in Gaza remains dire. Hospitals are struggling due to a lack of medical supplies and deteriorating conditions. The Turkish-Palestinian Friendship Hospital, Gaza's only medical facility for cancer patients, has been forced to shut down after running out of fuel.
Efforts to evacuate civilians and foreign nationals continue, with hundreds seeking refuge in neighboring countries. Despite these attempts, the vast majority of Gaza's two million residents remain trapped in the blockaded territory, with no safe haven. The situation remains fluid, with no immediate resolution in sight.