Intense Clashes Continue as Israeli Forces Push Deeper into Gaza
Israeli troops are advancing deeper into the Gaza Strip, facing fierce resistance from Hamas fighters. Tanks and armored bulldozers navigate through the rubble of shattered buildings, as the battle intensifies in the densely populated region. The operation aims to isolate the northern part of the enclave, according to Gazan officials.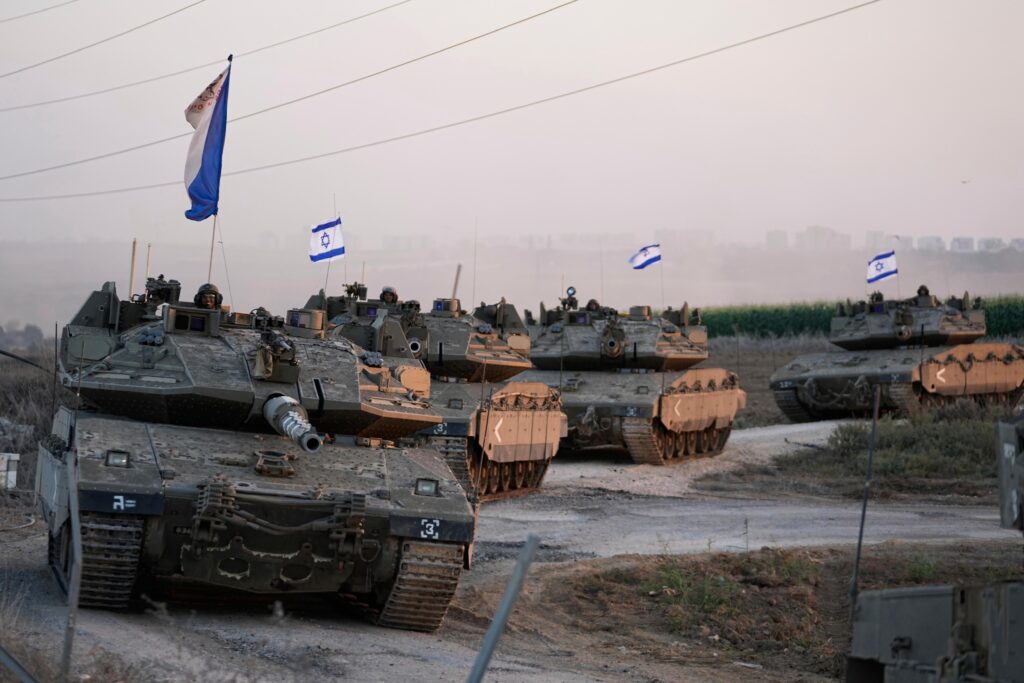 Overnight, significant exchanges between Israeli forces and Hamas took place, with the focus on northern Gaza, from which approximately 800,000 Palestinians have fled south to escape the ongoing bombardment.
Prime Minister Benjamin Netanyahu, emboldened by the successful rescue of a captive held by Hamas, has rejected calls for a ceasefire, vowing to cripple Hamas' ability to govern Gaza.
Israeli forces reported striking around 300 Hamas targets, including military compounds in underground tunnels, as the offensive expands. The conflict's toll on civilians is immense, with over two million Palestinians in Gaza facing a growing humanitarian catastrophe. More than half of the territory's 2.3 million population have been displaced, seeking shelter in overcrowded UN-run facilities.
The UN agency for Palestinian refugees (UNRWA) reports nearly 672,000 Palestinians seeking refuge in its schools, far beyond capacity. Basic supplies have dwindled due to the Israeli blockade, exacerbating the crisis. Hospitals are operating on generators, struggling to maintain essential services.
The conflict has also raised tensions on other fronts. Israel and Lebanon's Hezbollah have exchanged fire along the border, and strikes in Syria linked to Iran, which supports Hamas, have been reported. Additionally, a drone was intercepted outside Israeli airspace, and further incidents have occurred in the region.
The situation in the West Bank has also escalated, with the Israeli army demolishing the vacant family home of senior Hamas official Saleh al-Arouri, exiled over a decade ago. The violence shows no sign of abating, as the IDF contends with attacks by Hamas militants using anti-tank missiles and machine gun fire.
The Hamas-run health ministry reports over 8,500 casualties since the start of Israel's retaliatory bombing, with an estimated 66% of the fatalities being women and children. Israel disputes these figures, but the devastation of entire neighborhoods is evident. UNRWA has lost 64 staff members in the conflict, further underscoring the gravity of the situation.
As the battle rages on, the international community grapples with the urgent need for a humanitarian ceasefire to provide aid to the beleaguered enclave. However, Israeli Prime Minister Benjamin Netanyahu remains resolute, declaring that "this is a time for war."
The conflict, ignited by Hamas' October 7 attack, has left both sides entrenched in a devastating face-off, with no immediate resolution in sight. The toll on civilians trapped in the crossfire remains a stark reminder of the ongoing struggle for survival.