BREAKING: INDIA LAND SPACECRAFT ON THE MOON'S SOUTH POLE.
India has become the fourth Nation in history to land on the moon after its Chandrayaan-3 touched the lunar surface Wednesday.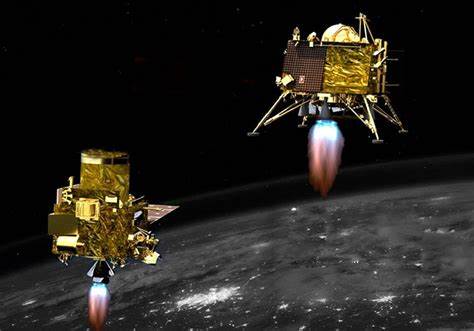 The craft, which means 'moon vehicle' in Hindi and Sanskrit, landed on the south pole – beating the US, China and Russia to the unmapped region.
For India, the successful landing marks its emergence as a space power as the government looks to spur investment in private space launches and related satellite-based businesses.
Chandrayaan-3 is expected to remain functional for two weeks, running a series of experiments, including a spectrometer analysis of the mineral composition of the lunar surface to determine if there is water ice.