Humanitarian Crisis Escalates, Calls for Ceasefire Grow
As the conflict in Gaza enters its second month, the situation has worsened, leading to a severe humanitarian crisis. The Israeli military continues its offensive, targeting Hamas positions and infrastructure across the region. Reports indicate intense fighting close to Al Quds hospital in Gaza City, where thousands sought shelter.
Tens of thousands of civilians are fleeing the escalating clashes between Israel's military and Hamas, particularly from northern Gaza. An evacuation route has been open for five days, allowing people to move from the north to the south.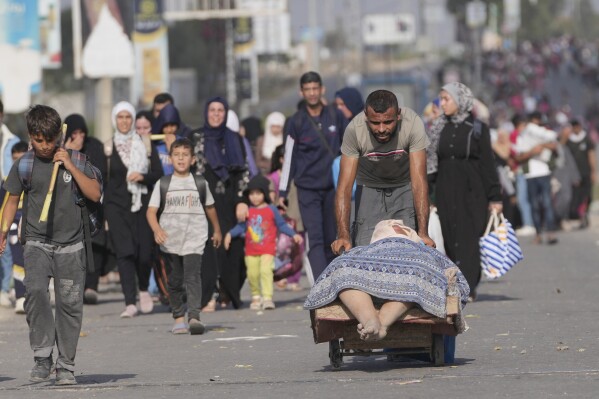 Efforts for a three-day humanitarian ceasefire are underway, with negotiations facilitated by Qatar, Egypt, and the United States. The proposed ceasefire is contingent on the release of about a dozen captives held in Gaza.
The Al-Quds Hospital, a crucial medical facility, has been forced to shut down its key operations due to a lack of fuel. This adds to the growing strain on Gaza's already overwhelmed healthcare system.
The Israeli military has reported its capture of a Hamas outpost in Jabalia after a 10-hour battle, and airstrikes have continued, affecting areas like Khan Younis in the south.
The conflict has led to significant casualties on both sides, with over 10,500 Palestinians killed, including more than 4,300 children. In Israel, more than 1,400 people have lost their lives, with a majority of casualties resulting from the initial Hamas attack on October 7.
International pressure is mounting for a resolution, with the United States urging Israel to allow more aid into Gaza and to release hostages held by Hamas.
France has hosted a conference focused on boosting aid for the Palestinians, with President Emmanuel Macron calling for a humanitarian pause in the fighting.
The conflict's regional implications are growing, with tensions escalating between Israel and groups like Hezbollah, Yemeni Houthis, and the Syrian administration of Bashar al-Assad. There have also been calls for Arab countries to unite in an embargo against Israel.