Foil Attempted Coup in Niger
Col Maj Amadou Abdramane announced on Wednesday that the defense and security forces had opted to overthrow the regime, with nine additional armed men standing behind him.
President Mohamed Bazoum was apparently held hostage on Wednesday by members of the presidential guard, according to men in military fatigues who claimed to have assumed control of Niger.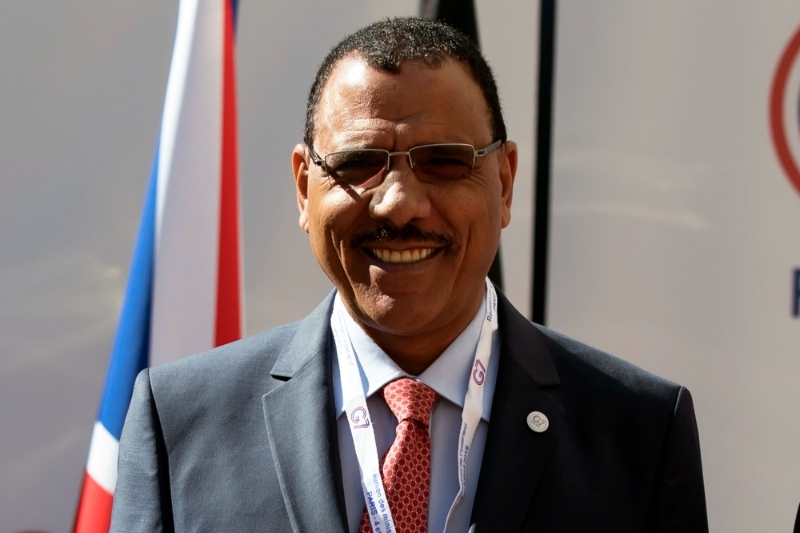 This is in response to Niger's poor economic and social governance, ongoing deterioration of the security situation, and other factors.
They claimed to have halted national institutions, dissolved the constitution, and temporarily blocked the land and air boundaries of the nation. He stated that until further notice, a nighttime curfew would be in place from 22:00 to 5:00 local time.
All third parties are requested not to get involved.
Since gaining independence in 1960, military coups have occurred frequently in Niger. In 2021, Bazoum was elected president in the nation's first democratic transfer of power.
The African Union (AU) and the West African ECOWAS bloc both denounced the alleged coup attempt. Patrice Talon, the president of Benin, declared after a meeting with Bola Tinubu, the president of Nigeria and the head of ECOWAS, that he would travel to Niger to mediate.
UN Secretary General António Guterres also said he had spoken to the president and offered the UN's full support.
The National Council for the Safeguard of the Homeland (CNSP), according to Col Maj Abdramane, was represented by the soldiers.
US Secretary of State Antony Blinken offered Niger President Mohamed Washington's "unwavering support" in a phone chat.
In an interview with France 24, Foreign Minister Hassoumi Massoudou urged "mutinous officers to return to their ranks."
He added that the soldiers' acts were "an attempted coup d'état," but insisted that not the entire army was responsible. It should be added that mediation efforts are ongoing.
Recent years have seen a number of coups in the west, particularly in Burkina Faso and Mali, two countries that border Niger.
In a volatile region of Africa plagued by coups and militant radicalism, Wednesday's tragedy sparked a fierce international criticism and increased unrest.