Donald Trump: "A Very Sad Day for America."
Former President Donald Trump has pleaded not guilty to accusations of obstructing the 2020 presidential election and interfering with voting rights.
The arraignment took place at the federal courthouse in Washington before Indian American US Magistrate Judge Moxila Upadhyaya.
The indictment was filed earlier this week in Washington DC by Jack Smith, who has overseen investigations into the former president for the US Department of Justice.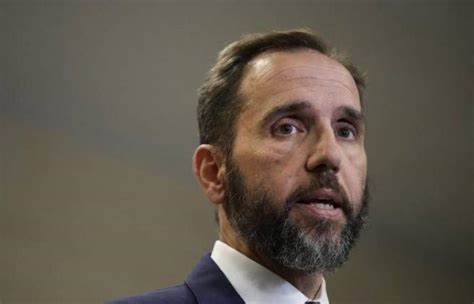 The former president is charged with four felonies: conspiracy to defraud the US, conspiracy to obstruct an official proceeding, attempting to obstruct an official proceeding, and conspiracy against rights.
Trump denied any misconduct and outlined the indictments as attempts to disrupt his presidential campaign.
The judge informed Trump that he will be released but subject to certain restrictions.
The next hearing in the matter has been scheduled for August 28. Trump is scheduled to appear before US District Judge Tanya Chutkan.
Trump was only 20 feet away from Smith throughout the contentious 30-minute hearing.
This is the third criminal charge filed against former President Trump since March. Trump intends to run for president with the Republican Party in 2024.
Trump is also facing state charges in New York for allegedly paying hush money to adult film porn star Stormy Daniels, as well as federal charges related to allegations that he mishandled classified government materials at his Miami Florida estate.
Following the hearing, Trump addressed reporters briefly at the Washington airport, calling it a "very sad day for America."
"When you look at what's going on, this is a political opponent being persecuted; this was never supposed to happen in America."
Because of the case's intricacy, Lauro, a member of Trump's legal team, believes it will take longer than prosecutors claim. He expects to seek a postponement in the proceedings so that he can strongly defend himself against the charges, calling a quick trial "somewhat preposterous."
Trump appeared in court for the third time in four months.