Pochettino's role in Chelsea masterpiece as Guardiola asks four-word question before walking out.
"Did you have fun?" was the question from Pep Guardiola after his press conference following Chelsea and Manchester City's 4-4 draw at Stamford Bridge, just before he walked out, with a smile beaming across his face. In all honesty, Pep, as far as games of football go, every single person watching that match will certainly have had plenty of fun.
"It's Chelsea," Pep Guardiola kept saying in his post-match press conference. It was like he expected what unfolded in front of his eyes to be the case. But the truth of the matter is, that version of Chelsea was nowhere to be seen throughout the whole of last season.
The game had everything. Goals, contentious refereeing decisions, the inevitable VAR drama, pouring rain. Even Jack Harlow was there cheering the Blues on.
Stamford Bridge was truly a cauldron of noise. Something we have not seen at all yet this season. And, when thinking back, there were no instances where it was as loud and hostile last season than it was on Sunday afternoon.
"Winners never give up," midfielder Moises Caicedo said to Chelsea's official website prior to the game. "If you have a bad game, or things are not going like you wanted… it's frustrating because you always want to win, or always want to go home happy."
Those pre-match thoughts from Moises Caicedo could not have summed up Chelsea's mentality on Sunday anymore. The Blues fell behind on three separate occasions against the champions, who looked destined to win when Rodri's shot was deflected past Robert Sanchez.
But it was not to be. Chelsea just kept coming. The hosts levelled the match in stoppage time after Broja was fouled inside the box and Cole Palmer was on hand to equalize against his former club.
Cole Palmer did his best not to celebrate the goal out of respect for the club he left in the summer transfer window, but his teammates did not get the memo. There was an inevitable pile-on in front of the raucous Matthew Harding stand.
That stand, and the other three around Stamford Bridge, deserved that. They deserved that moment. A moment that felt potentially season-defining and perhaps era-defining under Mauricio Pochettino.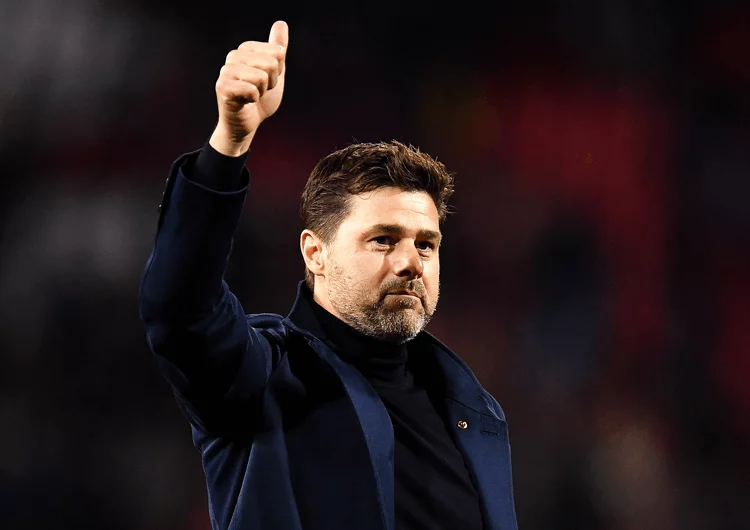 What Mauricio Pochettino has done in such a short space of time is quite remarkable. The Premier League table will not show that with the Blues sat in 10th-place, five points less than what they had at this stage last season; but what Pochettino managed to do on Sunday is perhaps even more significant than that.
The Argentine, of course with the help of his team, who were absolutely outstanding on Sunday, got Stamford Bridge singing again. SW6 was once again a difficult place to play in. It was hostile, it was deafening, it was brilliant.
It is of course much more likely to be like that when it is sold out watching the champions come to town. But Pochettino's style of football – which, on Sunday, was chaotic at times – somewhat forced that narrative.
Guardiola said after the game that he cannot remember the last time his team created so many opportunities at Stamford Bridge. City had 15 shots, 10 on target, while Chelsea had 17 and nine on goal.
One of the main reasons this was the case is because Pochettino wanted to have a go at City. He did not show the champions, last season's treble-winners, the respect that other sides tend to do on a weekly basis.
He wanted all three points. He wanted blood. And what it led to was an absolute masterpiece of the beautiful game.
An absolutely chaotic week is now over. Now we head into an international break that an "exhausted" Pochettino, as he admitted after the game, has time to keep going with this project that is indeed showing signs of progressing.