14-Year-Old Suspect Detained in Siam Paragon Mall Shooting Rampage
The Bangkok police have detained a 14-year-old suspect in connection with a shooting that left three people dead in the Bangkok Luxury Shopping Center mall.
Videos posted on social media showed customers leaving the premium shopping Center mall while a person wielding a weapon is spotted wearing a baseball cap, khaki camouflage pants, and gloves.
Six individuals were hurt in the shooting, including a foreign national, according to Yutthana Sretthanan, director of Bangkok's Emergency Medical Center. Three people died as a result of the incident.
According to reports, the attack began at about 9:20 GMT at the Siam Paragon upscale shopping center in Bangkok's Pathum Wan district.
The Police were deployed and the suspect apprehended less than an hour after the first reported gunshots.
The alleged attacker, age 14, surrendered and put down his weapon before being cautiously taken into custody by Thai police. The shooter's motivation remains a mystery.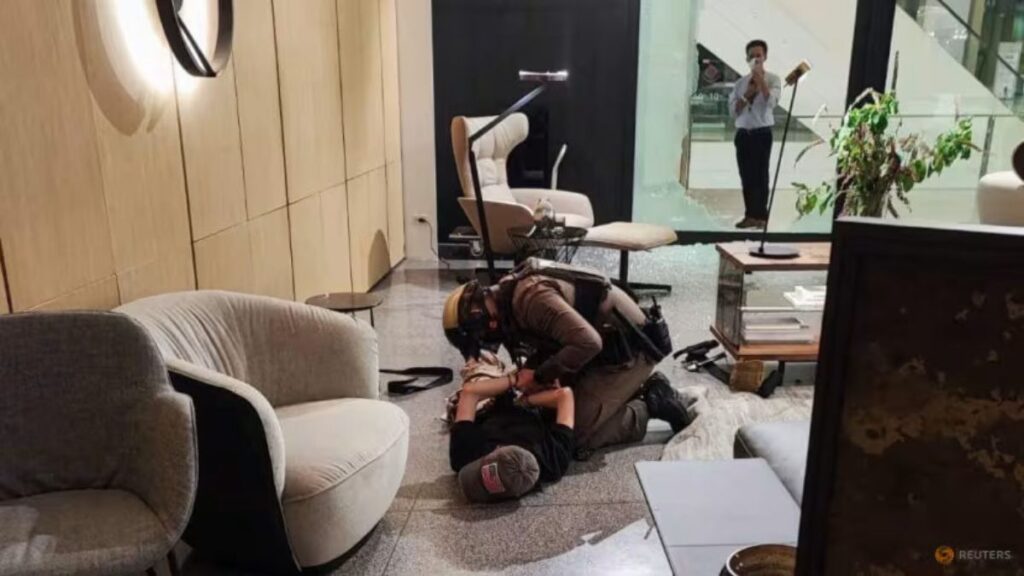 "The attacker was arrested. In fact, he surrendered … Police are clearing the scene. The situation is easing," Thai Prime Minister Srettha Thavisin told reporters.
Chinese tourist Xiong Ying, told AFP "We didn't know what was happening, then staff from a shop asked us to go inside and said there was a shooter," "Everyone was trying to find a place to hide. So many people were terrified, just like a scene in the zombie movies. I now feel quite scared. It happened just like two minutes after we left by crossing the bridge. We even took photos there."
The Thai people were preparing and making plans to commemorate the anniversary of the shooting and arson incident that killed 36 persons, the bulk of whom were toddlers, on October 6, 2022, at a remote daycare center in a northeastern province.
The Siam Paragon Mall has for a long time been seen as one of Bangkok's biggest and most upscale shopping destinations.