South Sudan, the youngest nation in the world is celebrating its independence today for the 12th time in the Nation's history.
South Sudan has been under the microscope since 2013 when war escalated between SPLM and SPLMIO which are both chaired by the current president Slava Kiir and Riek Machar respectively. Although Peace has been established in most parts of the country, the Nation is struggling to recover from the damages caused by the war.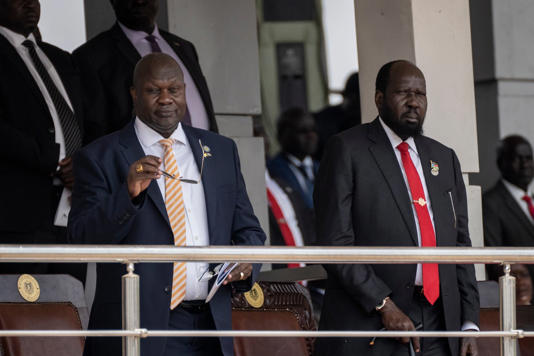 As the country is building towards a brighter future the nation is to hold elections in December 2024, yet nobody knows at what it holds. The president of South Sudan Salva Kiir Mayardit and his first deputy Riek Machar formed a coalition government to implement the 2015 peace agreement, which was revitalized in 2018. However, key provisions of the agreement, such as security arrangements, have not been finalized. According to reports there still remains tensions between the two leaders. While President Kiir visited Wau, he claimed that he wants to hold a meeting with his first deputy when he arrives in Juba.
Key Projects In SOUTH SUDAN.
THE ECONOMY.
FOOD SECURITY.
EDUCATION.
SECURITY.
YOUTH EMPOWERMENT.
INFRASTRUCTURE.
HEALTH CARE FACILITIES.
Questions have to be asked. Do the South Sudanese Citizens really celebrate their Independence or look in despair of what this freedom has done to them and for them? Why Celebrate while in Hunger? Why celebrate while in agony? Why celebrate when most of the Leaders are Corrupt? Why celebrate when hope is lost? Why celebrate when the Leaders turn a blind eye? And to whom are these questions asked? well the South Sudan Government has all the answers.
"TO WHOM MUCH IS GIVEN MUCH IS EXPECTED", the citizens of the country expect much from its own Nation, than what it currently represents itself as. We wish a Happy 12th anniversary Independence Day to South Sudan and all it's citizens.